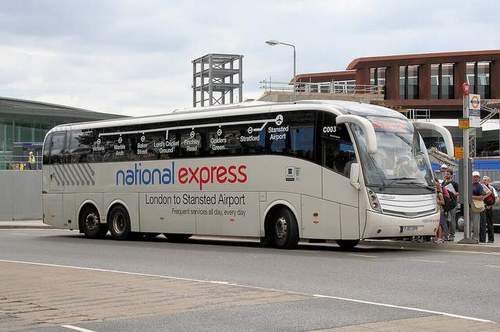 Stansted National Express Coach
Hop on the modern, fast and frequent luxury coach shuttle service and get from Stansted Airport and three different points in Central London quickly and cheaply.
Book now
Fantastic:
4.2
– 76

reviews
What's included?
- A ticket to the Stansted National Express Coach.
- Transportation to Victoria Coach Station or Liverpool Street Station.
- Bringing two suitcases and one item of hand luggage.
- If selected: Flexible return ticket - valid for 1 month.
Departure times
How often do the buses run?
The buses run approx. every 20-30 minute.
English helpdesk

087 550 2278
Need help with your booking? We will gladly answer your questions.